Auto Windscreens' Volunteers Clear Up Skegness North Beach
Thursday, 8 Aug 2019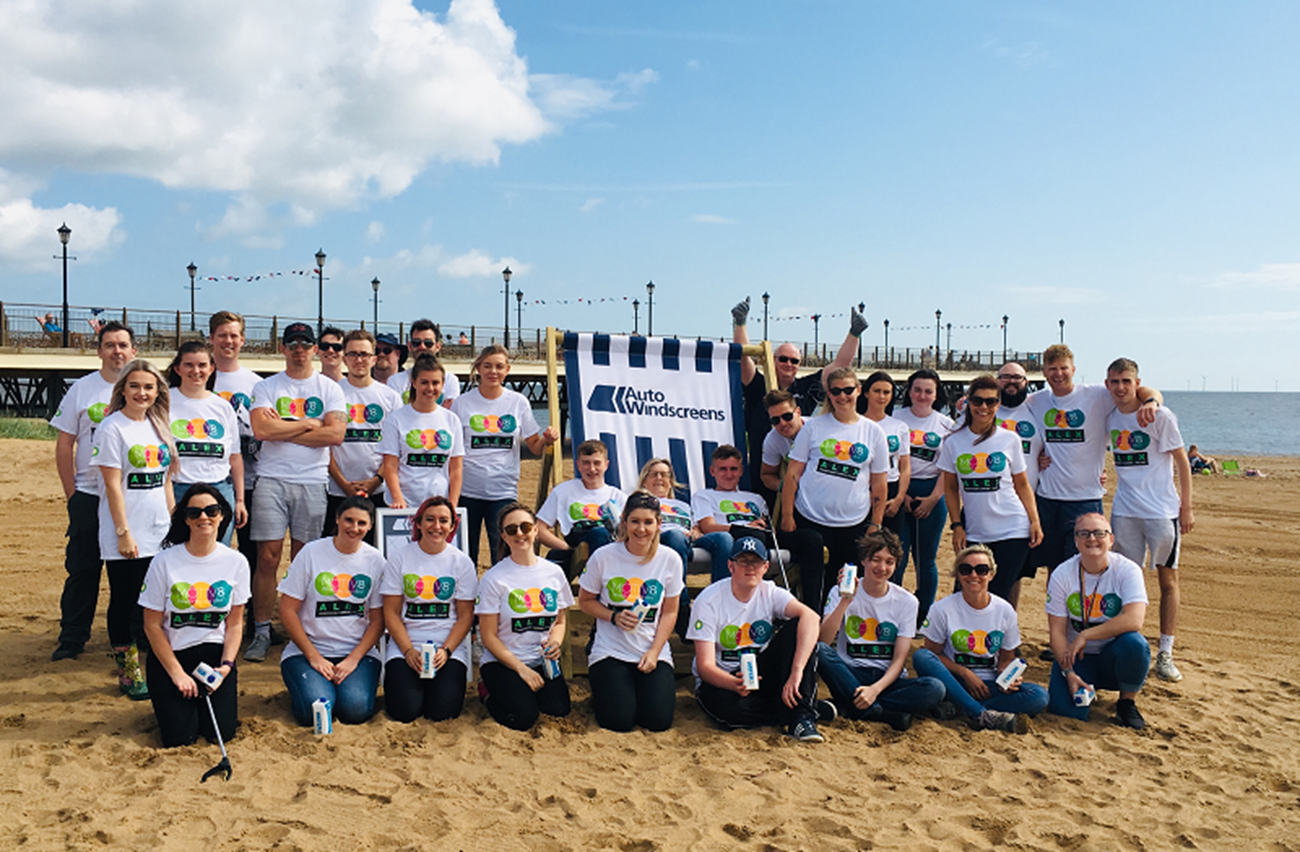 Thirty-two Auto Windscreens' employees cleared over 32 bags of rubbish (17 of which can be recycled) from Skegness's north beach on Tuesday (6 August). Their efforts were part of an eco-friendly 'Clearly Going Cleaning' project led by the company's apprentices.
Finding everything from soiled nappies to plastic straws during 128 man hours of litter picking, the volunteers from the vehicle glass repair company rid 804 metres of the coastline of waste that could have posed a risk to local human, animal and sea life.
Helena Seward, Auto Windscreens' ALEX (Apprenticeship Learning Experience) Apprentice and Project Manager, commented: "I think we've all realised today just how much unwanted stuff, plastic in particular, is carelessly discarded. A lot of what we've found could have been recycled."
She added: "Our aim was to clean up the beach, but we also hope we've encouraged people to recycle more and use less plastic through our campaign. You only have to watch programmes like David Attenborough's Blue Planet series to see why making such changes are so important."
Seven young people, all based in Chesterfield, devised the 'Clearly Going Cleaning' initiative after being tasked with creating a corporate social responsibility campaign as part of their year-long apprenticeship. Alongside the beach clean, they organised a staff Big Blue Day in June that raised £550 for the Marine Conservation Society and promoted recycling.
James Reynolds, Auto Windscreens' Commercial Director, commented: "Our ALEX apprentices have shown passion and dedication, resulting in a highly successful day. As a business that cares about the environment, it's great to see so many of our staff getting involved."
Auto Windscreens has a firm focus on limiting its environmental impact, using bamboo cutlery and recyclable plates in its canteen and operating an office-wide crisp packet recycling scheme. The business is also a certified BP carbon neutral company.
BP and the Marine Conservation Society both provided support and funding to ensure this project was able to take place.