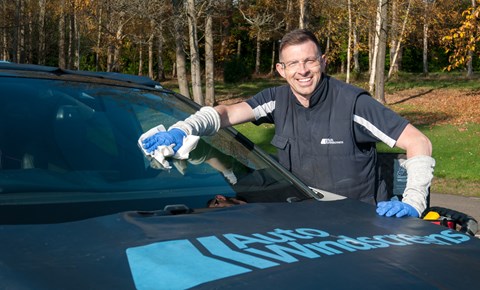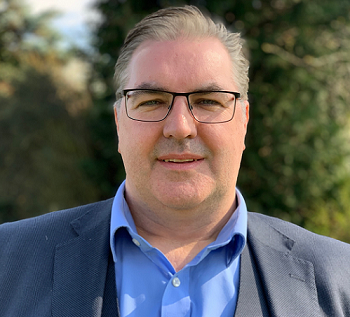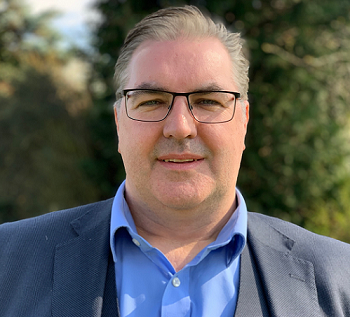 James MacBeth
Managing Director
I started at Auto Windscreens as a Trainee Technician in 1992. I'm from a small Scottish fishing village called Mallaig. I live in Falkirk now, so work away from home, predominantly at head office in Chesterfield, in the network or in London. My weekends are spent with my wife, Eleanor, my three children and my dog, Marley. My grandfather was a steam engine driver and dad was a boatbuilder, so I've long had an interest in anything mechanical. I enjoy renovating and selling boats, and my latest project is a 28 foot Bayliner, which I've named after my wife.
Claire Church
Director of Service Delivery
I joined Auto Windscreens 21 years ago as a call centre agent and I have spent most of my working life in contact centres. As my career progressed with Auto Windscreens, I had the opportunity to explore the Network Operations side of the business and understand fully the end-to-end customer journey.
My role is to look after Service Delivery, including Contact Centre, Compliance Team, Supply Chain, Business Validation, Support Team and Resource Planning. I've lived in Chesterfield my whole life and I am married with two children who both work for Auto Windscreens, after completing an apprenticeship with AW, Megan is now a Resource Planning analyst and Oliver works part time alongside his sixth form study. Away from work, I love to socialise with family and friends, and go on holiday.

Sean Draycott
Operations Director
I joined Auto Windscreens in 2005, starting as a Technician in North London. As my career progressed, I have enjoyed time as a Regional Technical Trainer, Branch Manager and Area Manger before moving to Regional Manager for the South. My role now is to oversee all operational aspects of the business along with our Technical and Training department whilst also focusing on developing our Advanced Driver Assistance Systems (ADAS) calibration capacity. I live in East Hertfordshire with my wife and three children. Outside of work, I enjoy watching and playing football and have a huge passion for music. But most of all I enjoy spending quality time with my family.

Shaun Atton
Business Development Director
I started my career at Auto Windscreens in 2003 as a trainee technician. My role now is to oversee the vehicle fleet, facilities, Health & Safety and quality, plus I have a focus on minimising Auto Windscreens' environmental impact. I am Leicester born and bred but relocated to Chesterfield in 2019 to live with my wife Danielle and I have two boys, Dominic and Mason. My free time is spent with family and socialising with friends, that's unless I'm at a race track following my passion for motorsport!
Our locations
Head Office
Britannia House
Storforth Lane
Chesterfield
S40 2UZ
Our network includes more than 70 service centres and 21 area deployment centres throughout the UK. All sites are capable of performing ADAS calibrations.
Our standard opening times are Monday to Friday 8.00am to 5pm and Saturday 8.30am to 12:30pm.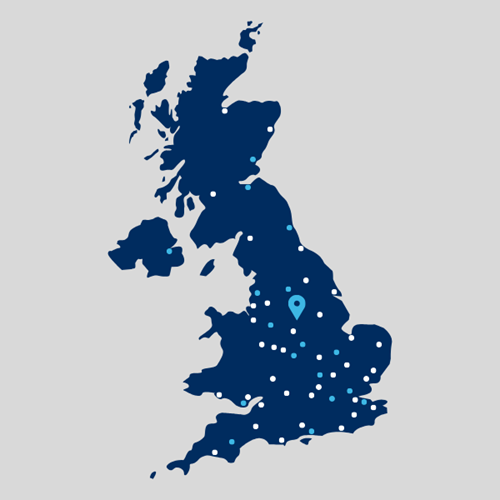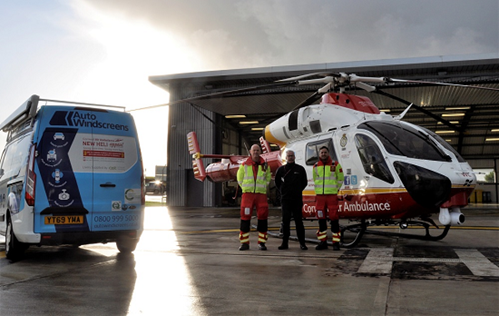 Supporting our communities
Auto Windscreens is committed to helping communities and charities across the UK. As a business we are are focused on our people and, therefore, want to support the areas in which they live and the charities that are close to their hearts.
Our business and staff are involved in numerous charity days, projects and initiatives and we're proud to raise thousands for a variety of causes every year.