Supporting our communities
Charities logos on fleet vehicles
In 2018, we began featuring charities on our UK-wide fleet of repair vans, giving national and local causes' exposure, from Land's End to John O'Groats. All the charities have been selected by our technicians and are close to their hearts for various reasons.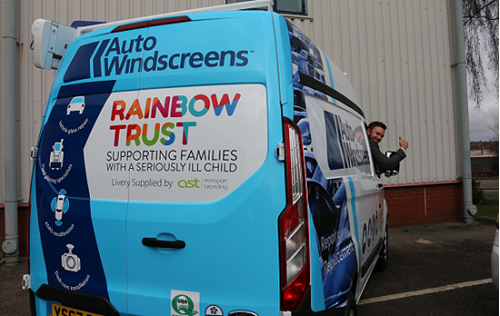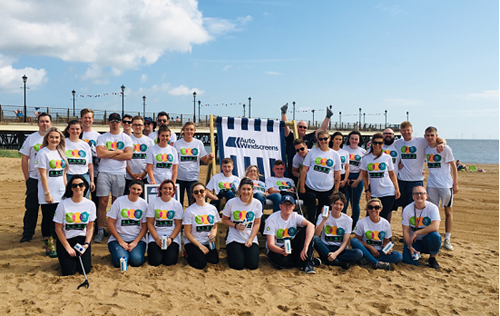 Clearly Going Cleaning
A team of staff and apprentices created their own 'Clearly Going Cleaning' beach tidy event. More than 30 employees volunteered to visit Skegness for a day to pick up unsightly rubbish washed ashore.
The crisp packet recycling scheme
Launched by Walkers in conjunction with TerraCycle the initiative aims to minimise rubbish sent to landfill. Our empty packets were delivered to Barlow Pre School at Barlow Village Hall, Dronfield. Through the scheme the school is aiming to buy new hedgerows and wildlife habitats, including bird boxes and bug houses, to enhance the preschool's forest school area and help teach children about the natural environment.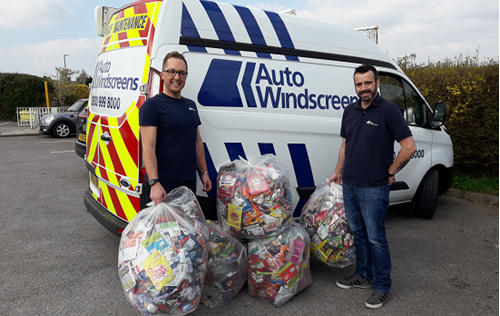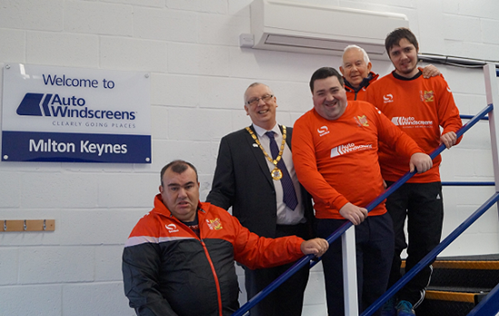 Kit for Winslow Dons football club
Auto Windscreens has provided a new kits to Winslow Dons football club in Milton Keynes. They compete in the Berkshire Oxfordshire Buckinghamshire Inclusive (BOBI) League, which provides footballing opportunities for children and adults who have physical and learning difficulties.
Padley food donations
Apprentices at Auto Windscreens began an ongoing campaign in 2018 to encourage staff to donate items to Padley, the Derby-based charity that supports homeless and vulnerable people in Derbyshire. So far, over 250 pieces of clothes, food and toiletries have been donated.