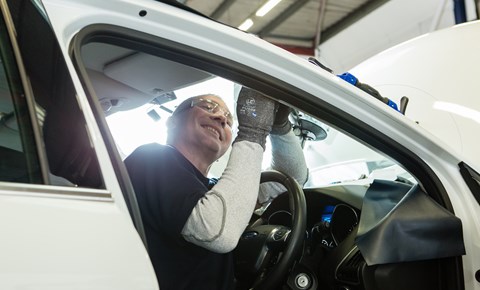 Fleet Partners
Our aim is to manage your fleet glass requirements by taking control of the entire process.
We work closely with our customers so that we can tailor make a complete automotive glazing solution to suit your requirements including:
A dedicated link between your systems and ours
Your own specific contact number
Fleet Cards for your customers
Full maintenance manual
Our expert account handlers will book the job directly, instantly allocating the driver times for the repair or replacement giving a swift service to the end user, all in one phone call.
With the increasing emphasis on the 'Duty of Care' for your vehicles, you will be reassured that we only use the finest quality windscreens and all our technicians are trained to the highest possible standard.
Insurance partnerships
We work with the UK's leading insurance companies to provide a fast, efficient service for their customers and reduce the hassle and complexity for the insurer.
We offer a top quality automotive glazing repair and replacement service for all types of vehicle glass, with a world class standard of service that makes dealing with us as hassle-free as possible.
We're always looking for ways to make our service even better and here are a few of the initiatives that our customers have told us make their lives easier.
Our Industry-leading management information (MI) has been key in helping our customers reduce costs and operate more efficiently, helping them to understand the profile of their windscreen business.
We have MI relating to all parts of the customer journey, giving comfort that things are being delivered on or even above target.
We can offer a range of pricing solutions to suit the needs of each business. Creating individually tailored pricing initiatives suiting any application.
Call us today to find out more, one of our specialist Account Managers will be able to work with you to find the right solution for your business.
Environmental commitments
Good environment management is essential to our business. For both glass repair and replacement we try wherever possible to reduce our carbon foot print.
We recycle 100% of all windscreens we replace.
We have a 'repair before replace' policy. Across the company 20% of windscreen jobs are repairs, significantly reducing wastage.
Did you know that...?
The waste from 40 windscreen replacements will fill a skip.
The waste from 40 windscreen repairs will fill the palm of your hand.