40 charity vans now in operation
Monday, 25 Feb 2019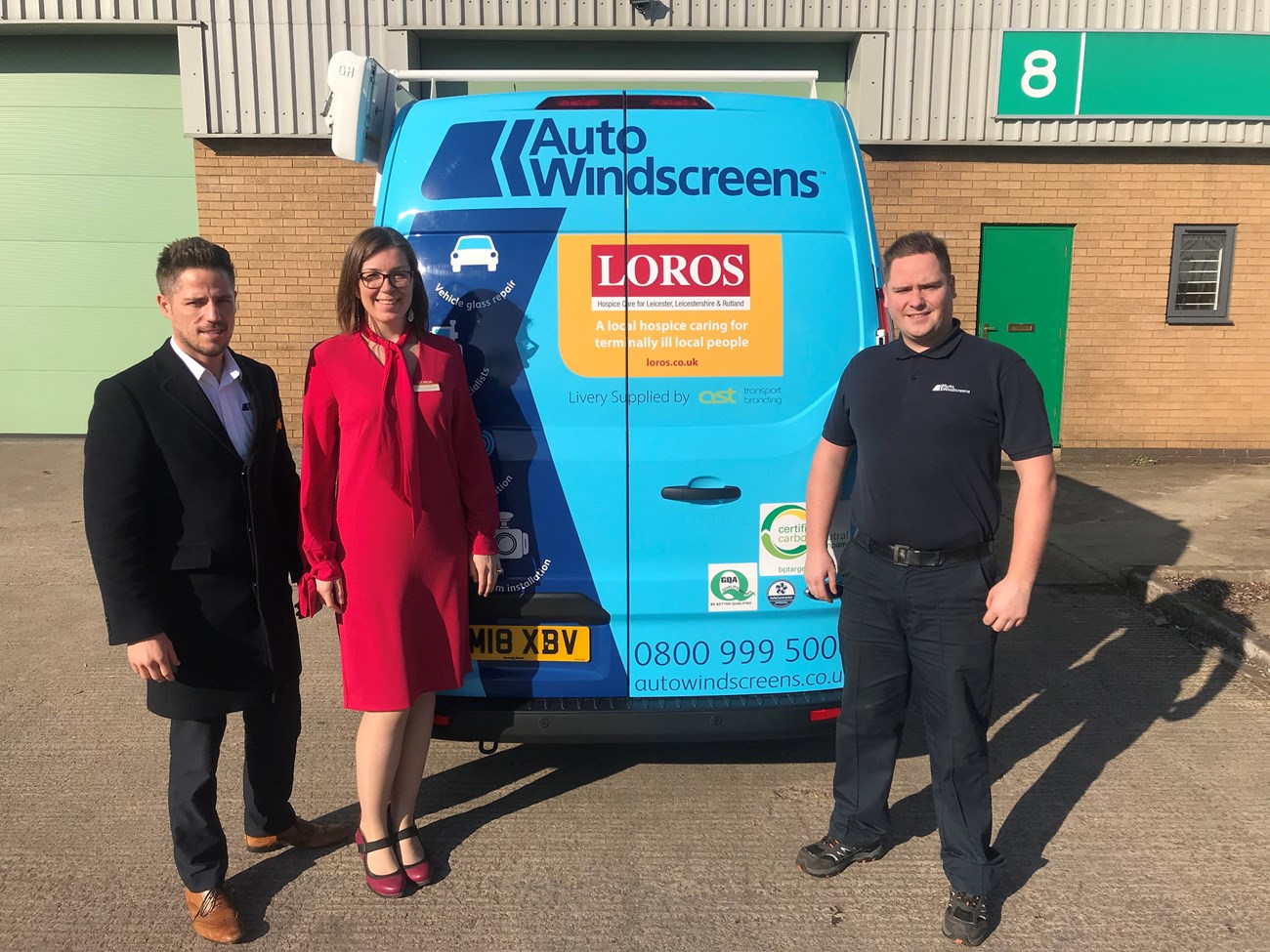 Over 40 vehicles in Auto Windscreens' fleet now showcase charity logos, with another 110 expected to launch by the end of the year. It is part of a UK-wide initiative to promote organisations that are important to the business' employees.
LOROS Hospice in Leicestershire is one of the most recent causes to feature. It provides high-quality care and support to over 2,500 terminally ill adults and their families across Leicestershire and Rutland every year.
Magdalena Korytkowska, Partnership Development Lead at LOROS Hospice, commented: "We are delighted to have been selected by the Leicester team as their chosen charity for this three-year partnership. Our logo on the vans looks great and will help promote our services. We now look forward to working alongside Shaun and his team to strengthen our partnership further."
St Leonard's Hospice is also set to be displayed on 18 Auto Windscreens'  vans across Yorkshire. Ruth Armitage, mother of Auto Windscreens' Managing Director, Rupert Armitage, received assistance from the hospice's 'Hospice@Home' team towards the end of her battle with lung cancer last year.
Annie Keogh, Corporate and Community Fundraiser at St Leonard's Hospice, said: "It's wonderful to hear that our Hospice@Home team were able to support Rupert's mother Ruth, and their family, and we're really grateful to be receiving support in this way. It's a great way to raise awareness of St Leonard's Hospice in the area, and of the fantastic work being carried out by charities in their local communities."