Auto Windscreens gifts Northampton Saints Community team brand-new van
Thursday, 31 Jan 2019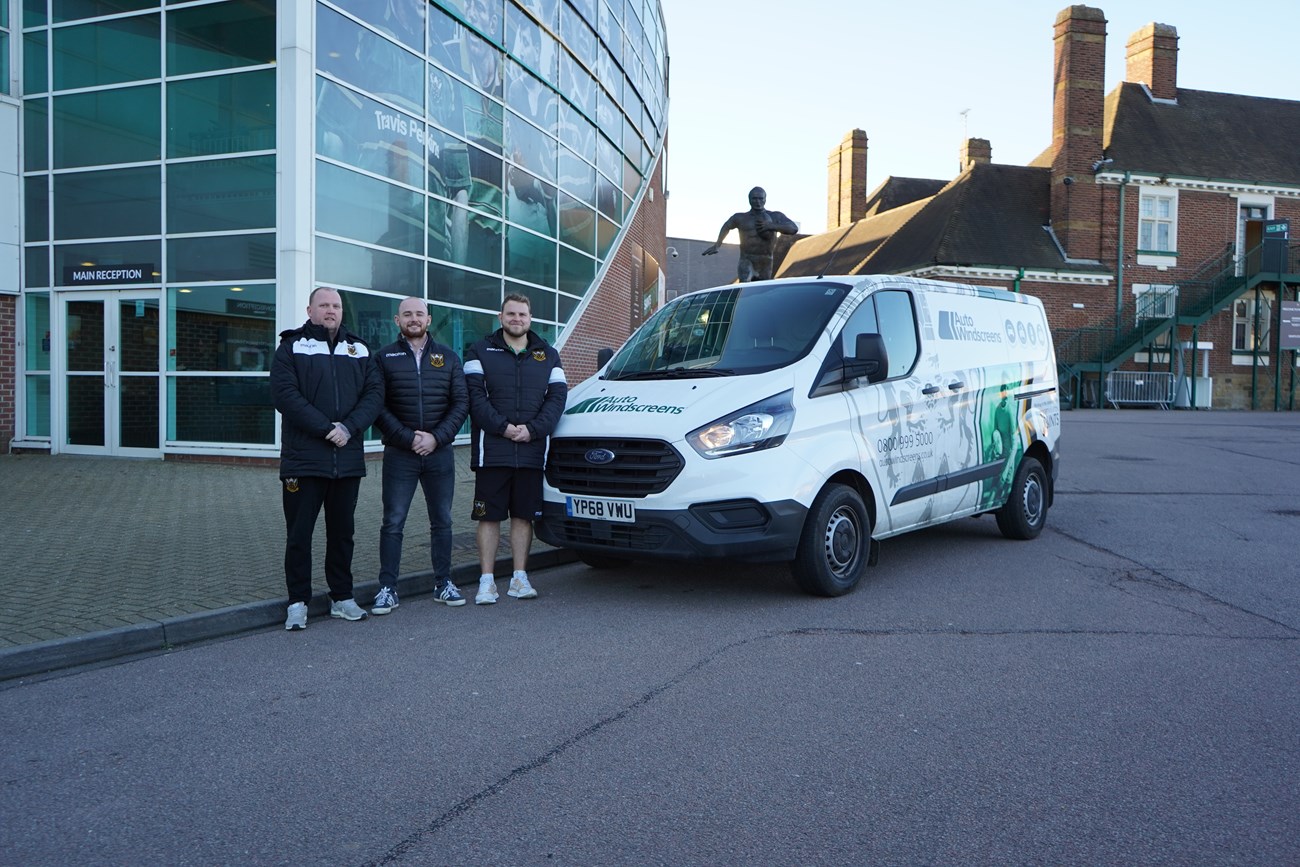 Northampton Saints Community department has been gifted a brand-new Ford Custom van by Auto Windscreens for use across its popular community programmes. 
One of the leading automotive glass repair and replacement businesses in the UK, Auto Windscreens became an Elite Partner of the Club last summer.
Saints will use the vehicle donated to transport equipment needed for its various community initiatives – which give people of all ages, genders, abilities and ethnicities the opportunity to access and enjoy rugby.
Northampton Saints Wheelchair Rugby team will also make use of the van for transportation of their wheelchairs to matches across the country and to deliver their local schools programme.
"Vehicles are vital to the day-to-day running of the Club, particularly within the community department," said Northampton Saints' head of community Connor Fleming.
"Our staff cover thousands of miles every year delivering our programmes across Northamptonshire and beyond, so we are extremely grateful to Auto Windscreens for their generosity in donating this new van.
"I know our wheelchair rugby coach Jamie Higgins and his entire squad of players will benefit hugely from this addition too. It's been a really progressive two years for Saints Wheelchair Rugby since it was launched, and a new van gives them the opportunity to develop even further."
Shaun Atton, Auto Windscreens' fleet manager, added: "We are delighted to support Saints' community team in this way, helping them to deliver their goals across the region."