Carbon neutral projects we're helping: Biogesters for India
Tuesday, 18 Sep 2018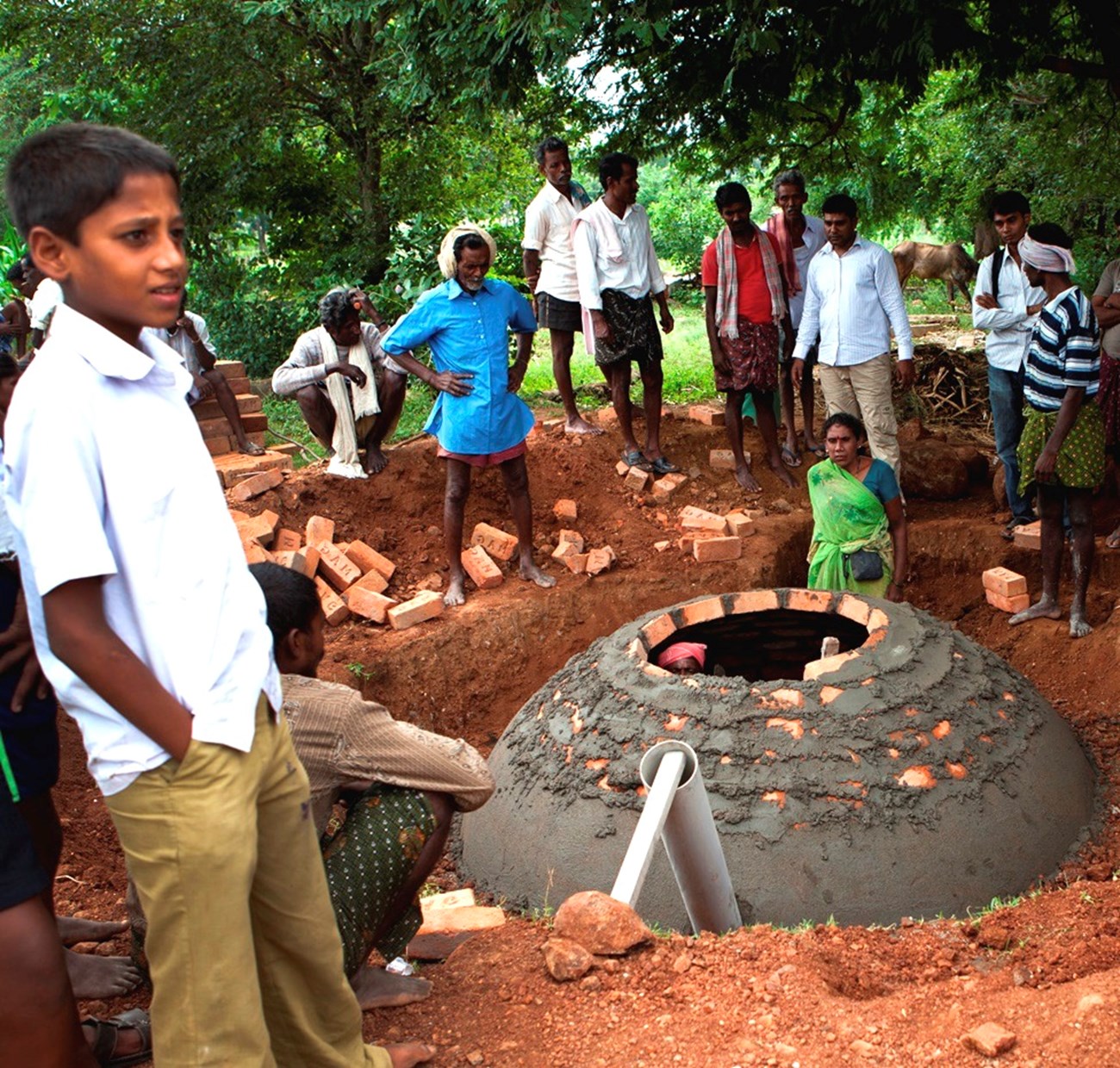 Biogesters are making a big difference to people's lives in India. As part of BP Target Neutral's carbon offsetting initiative, Auto Windscreens is supporting this project.
Situation in India
The Coolie Sangha is a 25-year-old membership based people's organisation formed by small and poor peasant families. 38,615 village level Coolie Sangha Units (CSUs) have been formed in 915 villages. These help implement various grassroots planned developmental activities, such as children's education, community and referral health, activities to support young widows and agricultural development.
What the biogesters do?
The Biogas CDM Project aims to install 18,000 biogas plants (digesters) for single households in 5 Taluks of Chickballapur District by the Coolie Sangha, replacing non-renewable biomass with biogas for cooking and hot water heating. A digesters displace non-renewable biomass by utilising cattle dung, organic waste and biomass waste and converting it into renewable energy. Each plant provides cooking fuel to a family of four or five.
What impact is the project having?
So far 11,633 biogas units have been installed. Between January 2010 and December 2016, CO2 has reduced by 137,452 tonnes.
Key benefits
Good Health & Well-being – health hazards from indoor air pollution are avoided.
Affordable and clean energy – global and local environmental pollution and environmental degradation is avoided by switching from kerosene and non-renewable biomass to renewable energy, leading to reduction of GHG emissions.
Decent work and economic growth – There are time savings and productivity gains for woman, as cooking, cleaning and firewood collection times are reduced.
- The project involves 16 Area Managers, 8 Mahila Trainers (Women Trainers), 8 Case Workers and 1 Data Manager.
- Nearly 210 local masons have benefitted from the project activity, with training in construction and maintenance of biogas installations.