Demelza Hospice Care proudly featured on Auto Windscreens' vans
Tuesday, 4 Sep 2018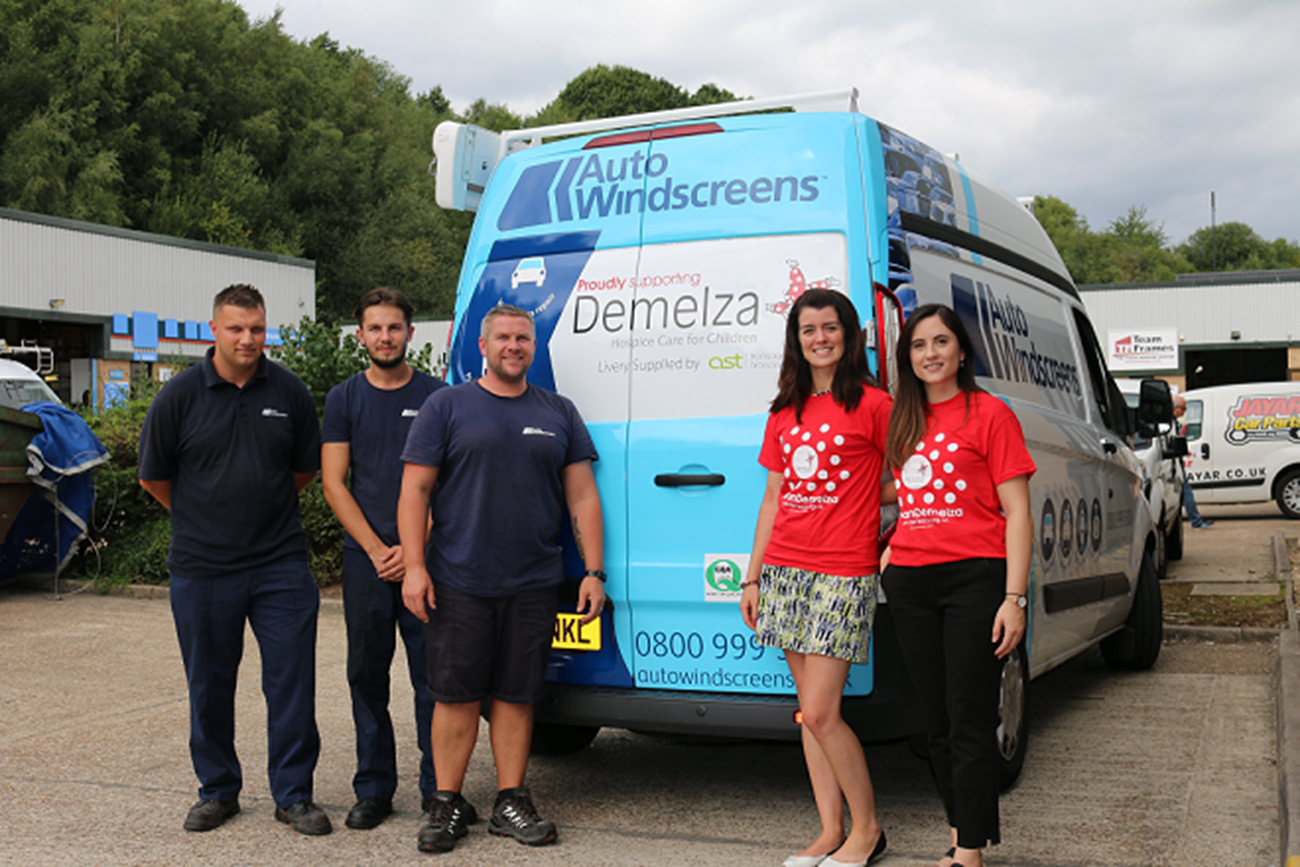 Demelza Hospice Care is the latest charity to feature on Auto Windscreens' vans!
Technicians from the national windscreen repair company's Fitting Hubs in Brighton, Rochester and Tunbridge Wells selected Demelza to feature on 15 vans operating across the South East in a bid to help raise awareness of the cause.
Demelza provides vital care and support for seriously ill babies, children, young people and their families across East Sussex, Kent and South East London. 
Lila Dowie, Senior Corporate Partnerships Manager at Demelza, also commented: "At Demelza we work with a variety of businesses in so many different ways and we are so grateful to Auto Windscreens for helping us raise our profile and reach in our shared area by adding our logo to their vans. We need more people to know about Demelza Hospice Care and what we do not just for children but the whole family – at diagnosis, day to day and in moments of crisis and loss. When they need us, we are there. I know I and all of our supporters, staff, families and volunteers will look forward to spotting them out on the roads!"