Double Win at Derbyshire Times Business Awards
Monday, 19 Nov 2018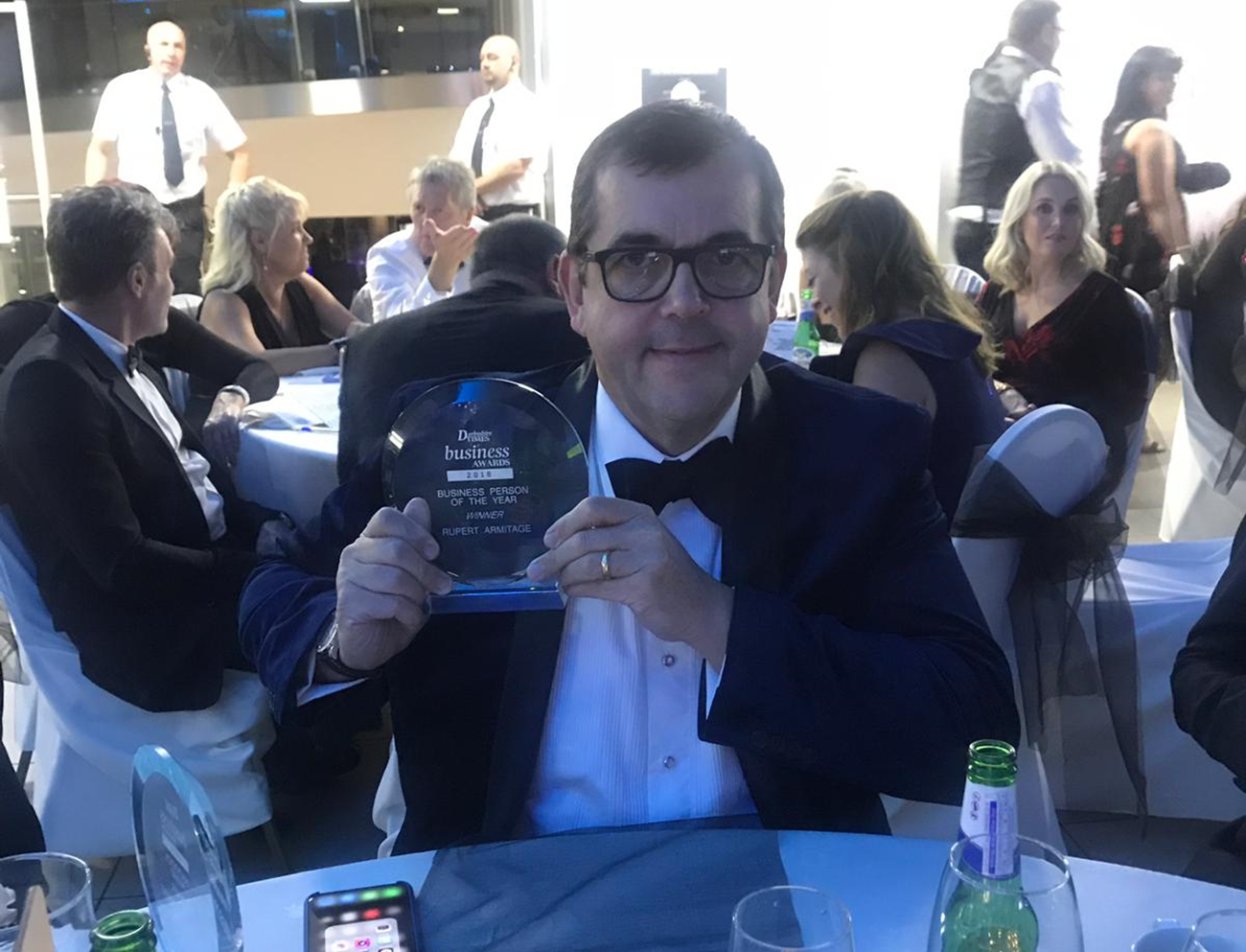 Auto Windscreens is delighted to have won two prestigious awards at the 2018 Derbyshire Times Business Awards, held at Chesterfield College.
Rupert Armitage, Auto Windscreens' Managing Director, scooped Business Person of the Year and the company also clinched the Innovation Award for its Advanced Driver Assistance Systems (ADAS) solution.
"These awards are a testament to our teams' combined efforts and I'm extremely proud to have won both titles," commented Rupert. "We have put a tremendous amount of time into our ADAS solution, which is truly innovative, being unique and pioneering."
He added: "I've been on an immense journey since joining Auto Windscreens and am humbled to have been named Business Person of the Year in my position as Managing Director. I have big plans for the business and believe innovation is vital in our journey to advance Auto Windscreens, both within the local area and as a national company."
Through its ADAS solution, Auto Windscreens gives motorists and its partners safety and security by offering a service that guarantees all vehicle ADAS systems, such as automated braking, will work correctly after a windscreen replacement. Rupert has been instrumental in the development of this, as well as introducing a series of other successful initiatives across the business.