Fleet Manager's Training Update: Great North Run
Tuesday, 7 Aug 2018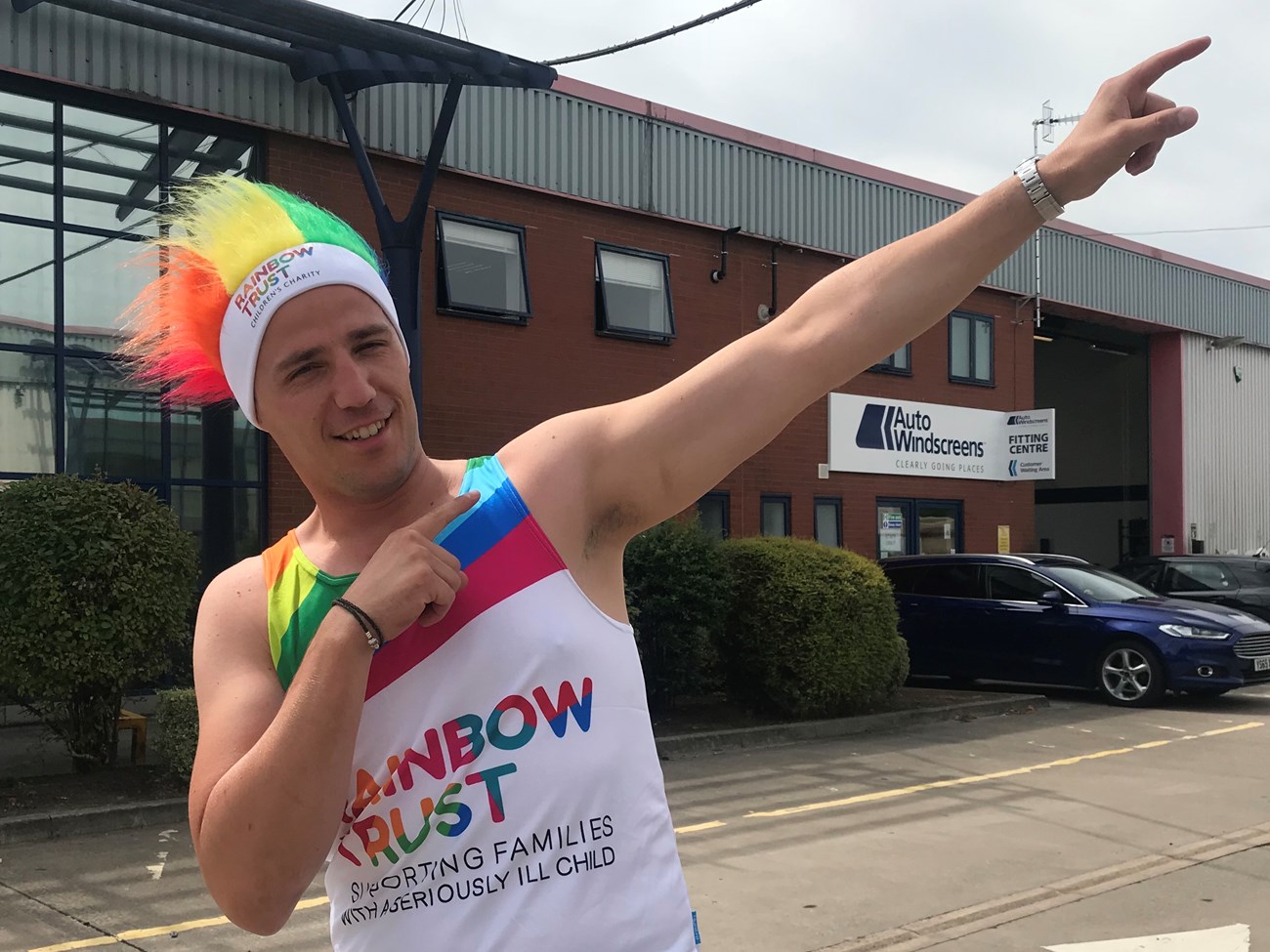 Next month our very own Fleet Manager, Shaun Atton is taking on the Great North Run for the Rainbow Trust Children's Charity. The cause features on 14 Auto Windscreens vans dotted around the country and is one of the company's chosen charities for 2018.
Here's what Shaun has to say about his training and race hopes…
Have you ever done anything like the Great North Run before?
No! Last year I completed a 100-mile cycle ride for Spinal Research and I've taken part in some obstacle challenge events but this will be my first distance event on two feet! It's fair to say I'm nervous.
When did you start training?
I began at the start of July and, to date, I've run/walked 62.3 miles, with my biggest distance being 9.7 miles.
How is it going?
I'm not going to lie…training was really tough to begin with. My biggest struggle has been the solitude of running; I'm slowly overcoming this and am beginning to enjoy finding new routes to run.
What are you most apprehensive about?
This piece going out and then me not finishing the race!
What are you most looking forward to about the run?
The finish line, ha! I've been told that the atmosphere is great, so I'm looking forward to taking it all in on my way around the course.
What finish time are you hoping for on the day?
I'll be more than happy just to finish! Really though, in my head, I want sub 2 hours.
Why do you want to raise money for Rainbow Trust Children's Charity? Since partnering with the charity, I have found out a lot more about what they do and know what a fantastic cause they are. They have such a positive impact on families with ill children that they help and I'm keen to support them as much as I can!
The Great North Run will take place on 9 September – look out for Shaun in the crowds on TV! To sponsor Shaun please go to: https://www.justgiving.com/sattonGNR