Ginetta G40 Cup Roving Reporter – Snetterton
Monday, 20 May 2019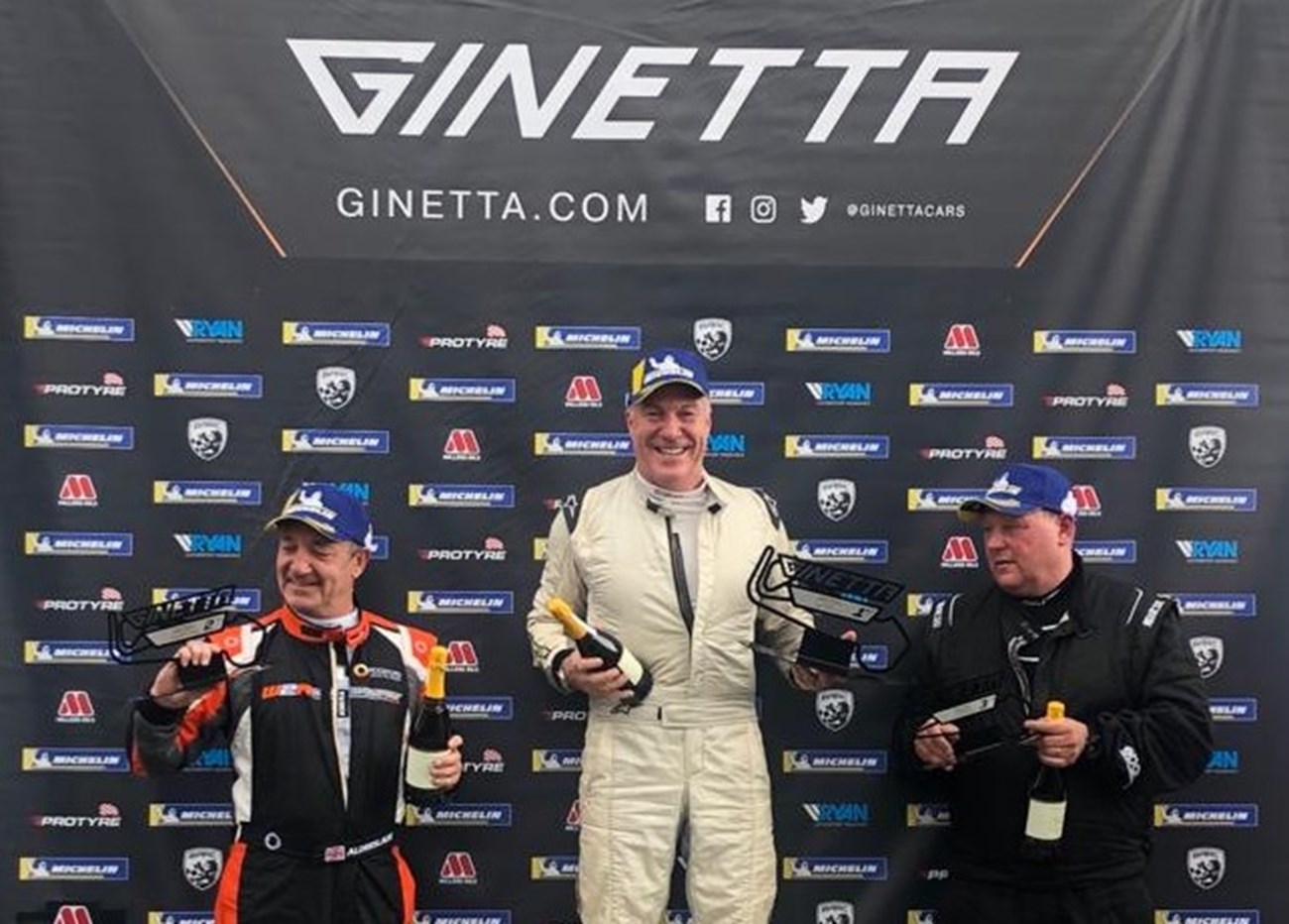 Auto Windscreens' G40 car made its second cup appearance at Snetterton over the weekend. Shaun Atton, Auto Windscreens' Fleet Manager, turned roving reporter for the two-day event…
"Another fantastic weekend of racing for Martin Wills in the Ginetta G40 Cup at Snetterton – he secured a podium finish in all of his races!
Saturday started with qualifying, where Martin took pole position. Martin then converted his pole into win in the first race.
On Sunday, with the weather looking slightly overcast and a slight chance of rain, there was talk about tyre choices. Martin was clear he wanted to be on slicks regardless! He started sixth on the grid and got away from the start line well, only to then be involved in a incident at Montreal corner. Frustratingly re-joining the race in last place, Martin used his racing experience to move up into twelfth place, but was not happy leaving it there. On the final lap he managed to overtake four cars including a great manoeuvre round the outside of Coram bend, finishing in eighth place overall and second in his class.
For the final outing on circuit, Martin was eighth on the grid. He had good momentum from the start and was leading his class and in the mix with the pro drivers, before he then went off track three times. Despite this, he still came through to finish second in the Chairman's cup.
Seeing our Auto Windscreens backed driver on the podium for all three races was fantastic and it is clear that Martin's competitive edge will see him provide some great racing for the remainder of the season. Next up… Silverstone!"