OFSTED Success for Auto Windscreens' Award-winning ALEX Apprenticeship
Monday, 13 May 2019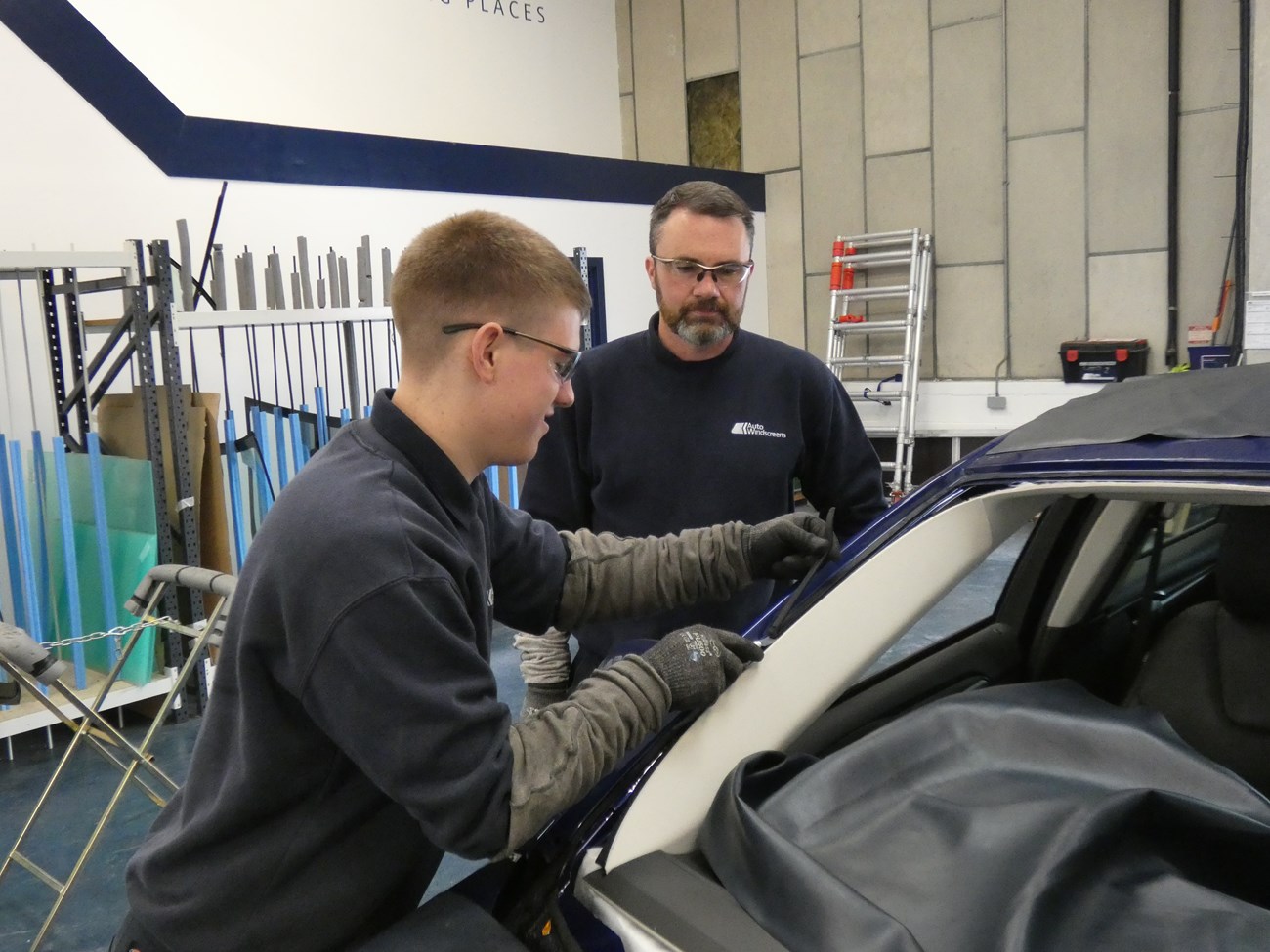 Auto Windscreens is celebrating its first OFSTED results, having been highly commended for its award-winning ALEX (Apprenticeship Learning EXperience) programme.
Bucking the trend for new providers across the UK, where one in five are judged to have made "Insufficient Progress", the company demonstrated progress in all areas, from effectively safeguarding young people to delivering high-quality learning opportunities. The lead inspector commented: "Apprentices enrol on a programme that will equip them with new skills, behaviours and attitudes that will benefit them and their employer."
Interviews, data analysis and Q&A sessions with the ALEX leadership team were held, along with further meetings with managers from the business, during the three-day inspection at the business' Chesterfield site. Apprentices were also interviewed and observed during training sessions.
Ewan Freeman, Auto Windscreens' Apprenticeship Programme Manager, commented: "We have strived to go above and beyond in creating enhanced apprenticeships and are extremely proud that OFSTED has recognised our achievements. In particular, they complemented us on our enrichment training, including an Institute of Customer Service (ICS) qualification and an Institute of Leadership and Management (ILM) Young Leader Award."
Auto Windscreens' ALEX recruits are enlisted in trainee automotive glazing technician, customer service and management apprenticeships. All  complete a Level 2 or 3 apprenticeship in their chosen subject area before graduating the ALEX scheme.
Ewan added: "The apprentices we've recruited have added significant value to our business and we want to keep developing the programme to benefit both them and the business. The OFSTED report confirmed our strengths and we have already put in place improvements to advance ALEX further."
ALEX was first introduced in 2017 and in the same year picked up 'Large Newcomer of the Year' at the North Midlands & South Yorkshire Apprentice Awards, as well as receiving a special commendation in the 'Training Provider of the Year' category. 
If you would like to learn more about the opportunities available, please contact ALEX@Markerstudy.com