Tom Barker named Auto Windscreens' best technician!
Wednesday, 25 Jul 2018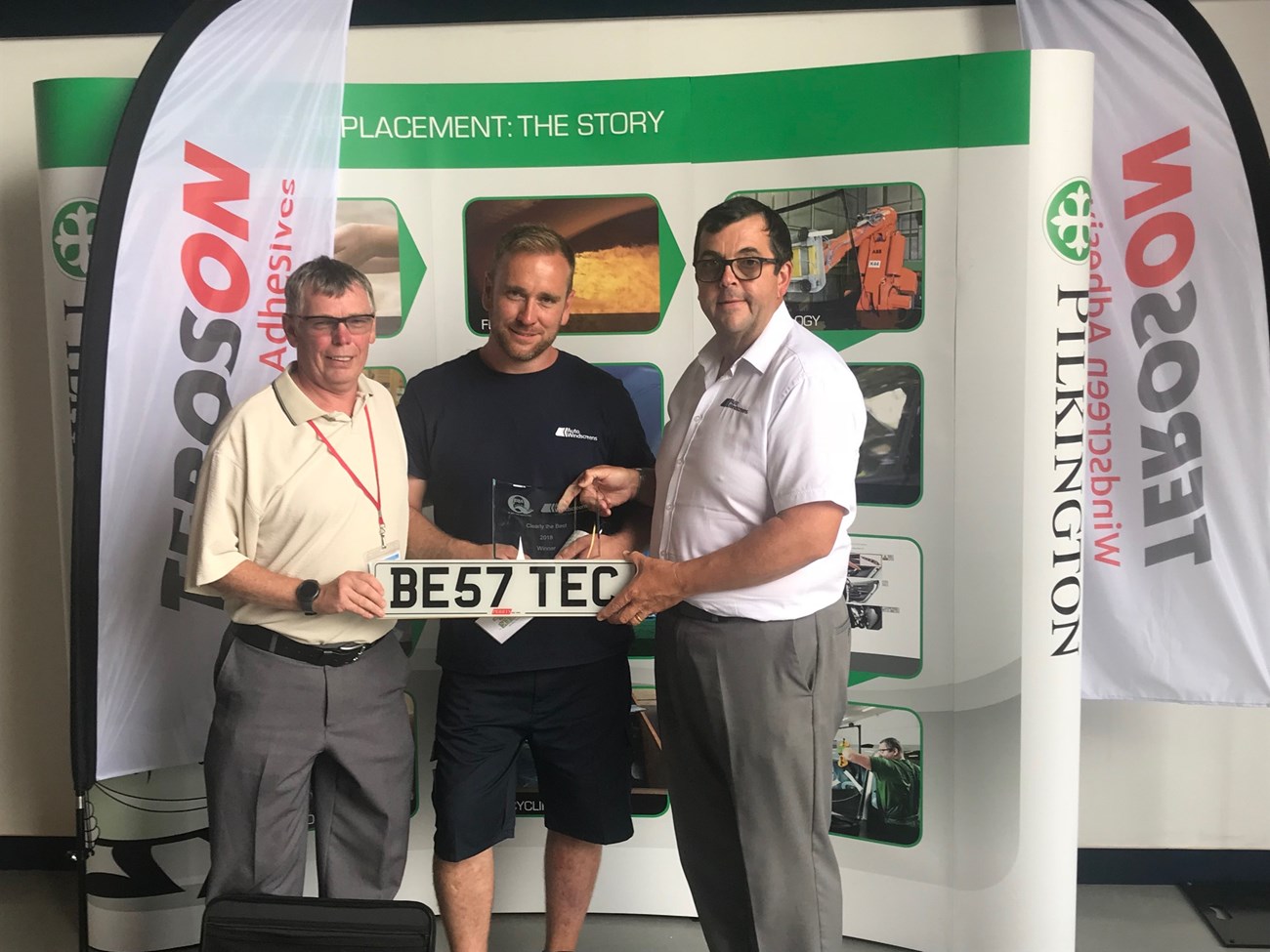 Technician Tom Barker clinched the coveted title of best technician in Auto Windscreens' 2018 'Clearly the Best' competition yesterday. He and runner up, Craig Richmond-Cole will now go on to compete at Auto Glass Week in San Antonio, Texas (September 27-29).
Five finalists battled it out in front of industry guests and suppliers in a bid to secure an opportunity to fly to America and represent Auto Windscreens in the annual Auto Glass Technician Olympics (AGTO).
All those who entered Clearly the Best, now in its third year, were required to demonstrate their excellence in vehicle glass repairs and replacements, with finalists determined through a series of heats assessing customer service, industry knowledge and practical expertise.
During the final, alongside sitting an exam, competitors were tasked a series of repairs including the removal and refit of a heated rear screen and the replacement of front door glass.
Tom and Craig both showed excellence throughout the competition and Tom now proudly takes ownership of the coveted BEST TEC (BE57 TEC) number plate for his Auto Windscreens van along with a trophy, shopping vouchers and a Powerpush impact driver. The other finalists were Luke Allies, Mark Smout and Jon Lord – all received prizes for their efforts.
Tony Green, Innovation and Training Manager, commented: "It has been an excellent competition and it's been great to see new faces reach the final and put their procedural knowledge and practical skills to the test. Tom showed great attention to detail and has impressed us all with his technical ability."
Last year's winner, Steve Abrahams was a competition judge this year and will also represent Auto Windscreens at Auto Glass Week.
Thank you to our sponsors: Crosslink, GT Glass Technology, GQA Qualifications, Henkel, Meritool, Panther Tools and Pilkington.