Auto Windscreens urges insurers to review ADAS recalibration methods at Motor Insurance World
Thursday, 7 Jun 2018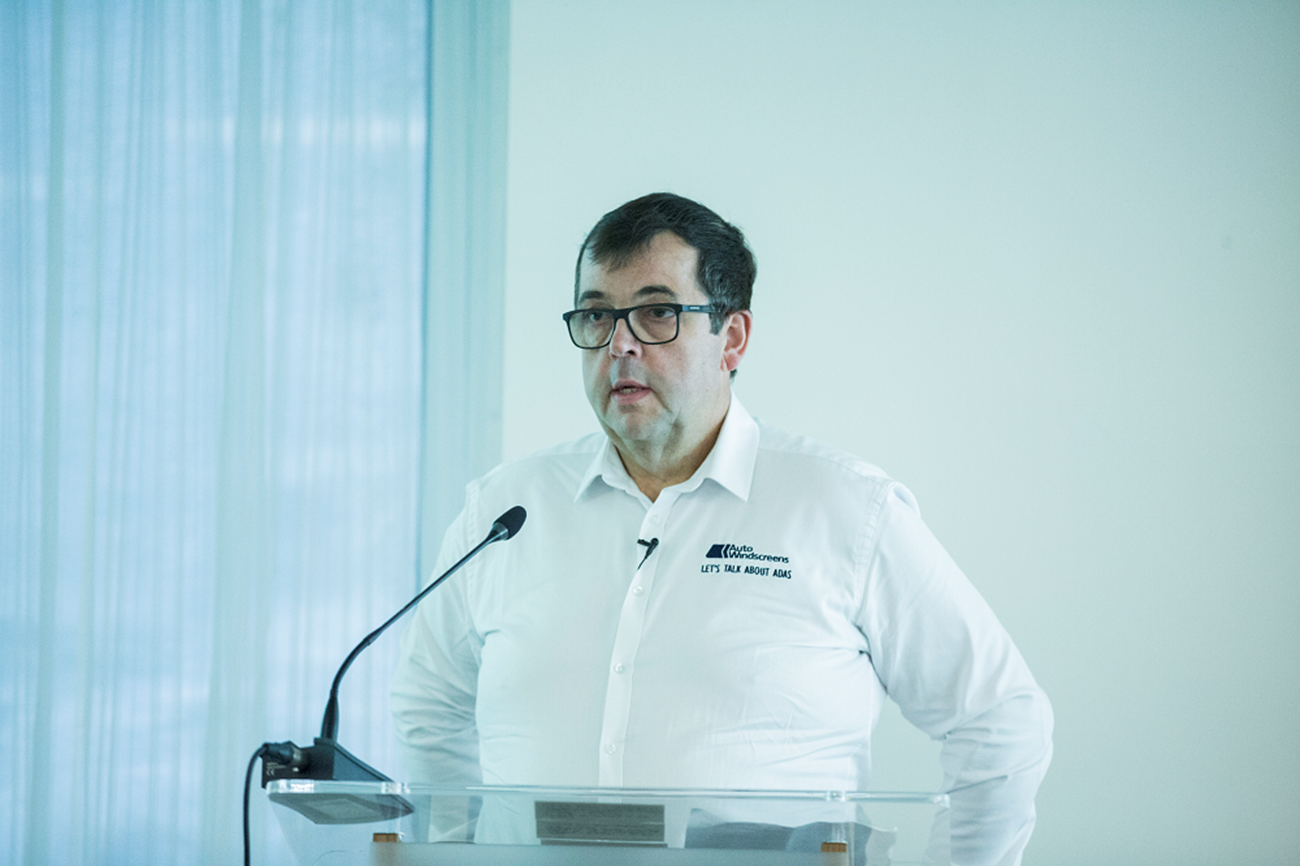 Auto Windscreens' Managing Director, Rupert Armitage urged top level insurance executives at Insurance Post's Motor Insurance World to review the way they approach Advanced Driver Assistance Systems (ADAS) recalibration to protect themselves and their policyholders.
Alongside being headline sponsor of the event, which addressed the 'motor insurance revolution' and featured an agenda dominated by driverless cars and technology, Auto Windscreens presented a session on 'ADAS in the claims journey: what are you prepared to risk?'.

Rupert examined the impact that insufficient recalibration methods could have on policyholder safety, misconceptions about the cost of OEM glass and why insurers could be at risk of liability if they do not follow manufacturer recalibration specifications.
He commented: "The debate on how ADAS recalibration should be handled by insurers in the claims arena is part of the 'revolution'. Motor insurers are having to navigate a plethora of technological innovation requiring process changes and a review of the way they deal with underwriting, risk management and claims.
"An interesting element of the conference was the focus on driverless cars and how insurers are looking ahead to combat this issue. I was very impressed with the discussions and knowledge being shared but I noticed was that there was a perceived divide between the insurers and the vehicle manufacturers. This in turn also inferred a level of blame put squarely on vehicle manufacturers about withholding information that is vital for all of us to press ahead.
"Here is where I stand on the issue. Firstly, I do not believe that vehicle manufacturers, who have spent millions investing in their marque and model tech and innovations, should simply hand over all their information as a matter of course. There are clear business motives for why this is not a viable option. However, this 'divide' cannot continue and the perception that there seems to be a way to work around the manufacturers is fantasy. At some point all of us will need to work very closely together or we will all be putting our customers at risk. I believe that this is already happening and will only worsen as technology advances."
Auto Windscreens is the only glass repair and replacement provider that has chosen to work directly with vehicle manufacturers for recalibration in the UK.
He concluded: "Events such as Motor Insurance World are vital in order to encourage open debate. We work in a fantastic industry that is better served working together than working apart. I look forward to the day when more businesses put safety first and partner with vehicle manufacturers, like us."