Celebrating at Sheffield City Region Apprenticeship Awards
Friday, 24 Sep 2021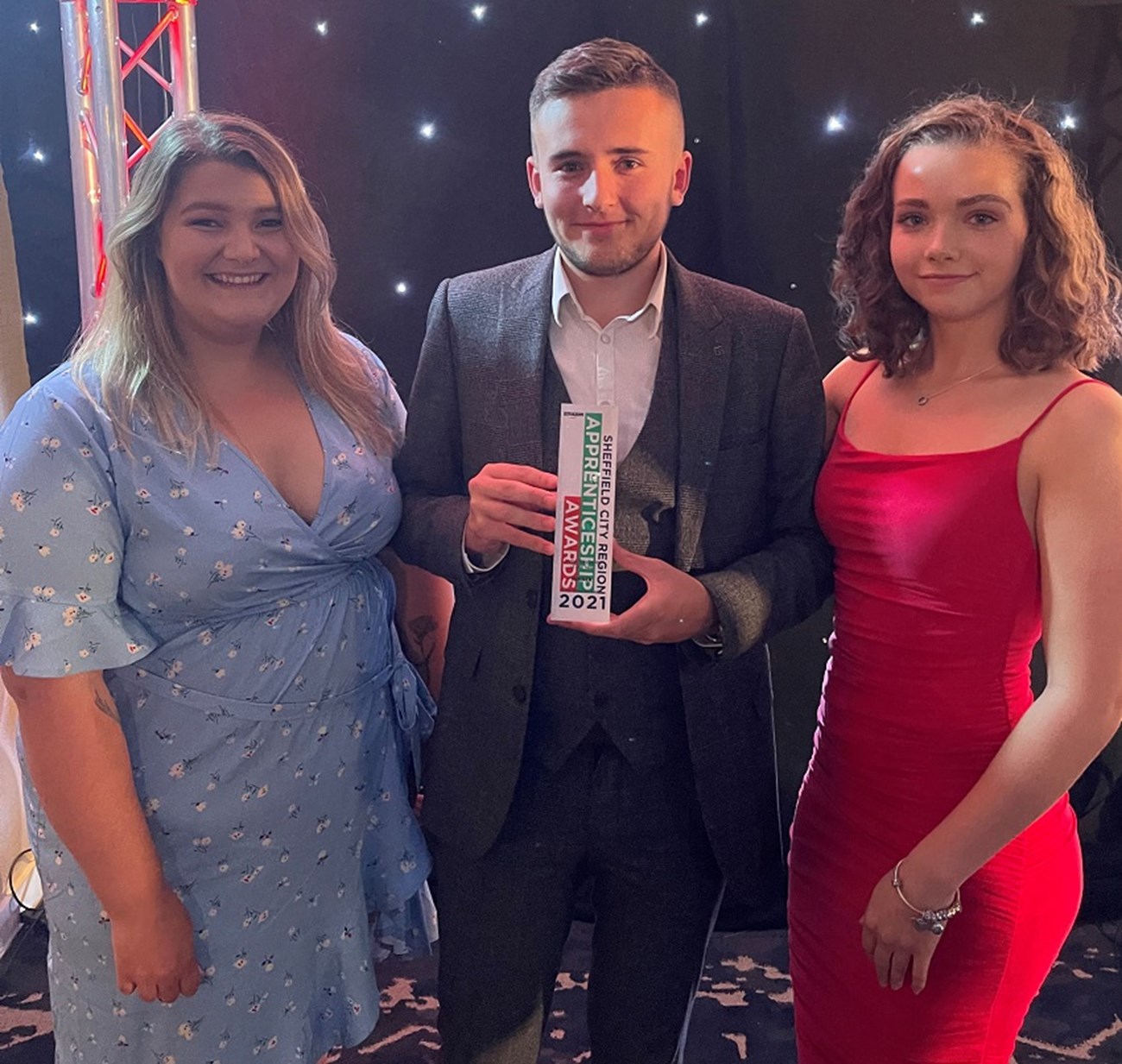 Auto Windscreens is celebrating after winning the 'Large Employer of the Year' category at the Sheffield City Region Apprenticeship Awards 2021 last night (23 September). Held for the fourth time, at the Hilton Garden Inn Doncaster Racecourse, the awards recognise the individuals and organisations involved in apprenticeships and how they shape the future.
Our entry focused on how the company's Apprenticeship Learning Experience (ALEX) programme has been offering school and college leavers the chance to build a rewarding career with a successful business for the last five years. There are currently 35 apprentices across the business and plans to recruit a further 32 by the end of 2021.
James MacBeth, Managing Director of Auto Windscreens, commented: "Since the start of the year alone, we've taken on 25 apprentices, providing young people with full-time roles in what has become a very competitive job market, following the Covid-19 pandemic.
"We're proud of our track record in helping people find employment with over 80% of ALEX vacancies filled by those aged 21 and under. Our apprentices are among the best trained in the industry with structured pathways in place to further their development on completion of the programme."
Training for the Automotive Glazing programme takes place in Auto Windscreens' dedicated Technical Innovation and Training Academy at head office in Chesterfield, which provides learners with a state-of-the-art environment to safely practice their vocational skills alongside the company's team of technical trainers.
James added: "Our existing apprentices and graduates now make up over 10% of Auto Windscreens' technician workforce. I'm a great advocate for learning on the job, having worked my way up from starting as a trainee technician in 1992. This award is so important in recognising our apprentices, trainers and our business - we're clearly going places!"