Clearly The Best 2021 winner announced
Thursday, 25 Nov 2021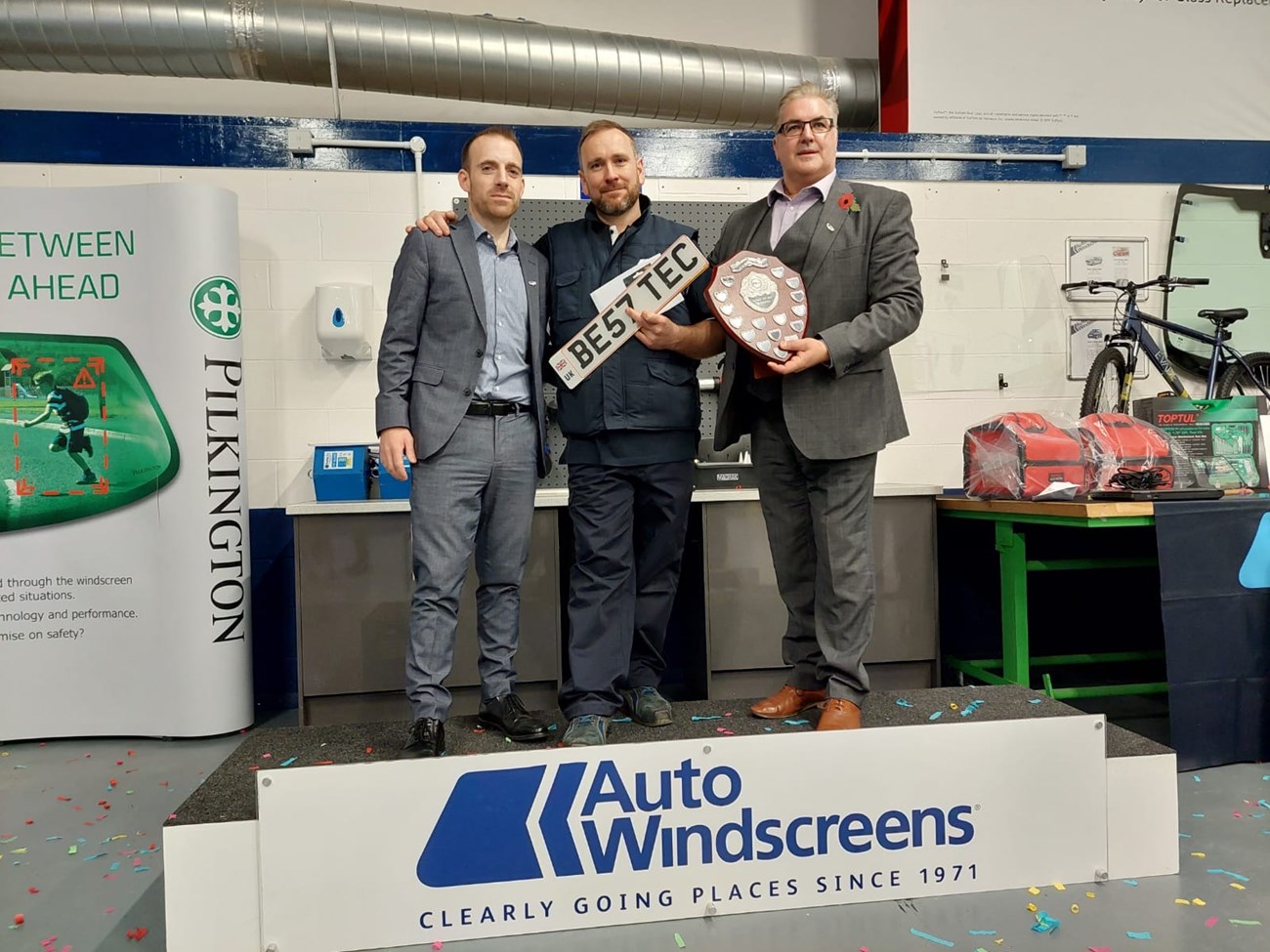 Tom Barker from Snodland, Kent has been crowned top technician at our annual 'Clearly the Best' competition for the second time.
The finals were held on Thursday 11 November, with five technicians taking part, having been shortlisted from regional heats held between July-September. The finalists were all from regional service centres, as follows: Jim Allen, Oxford, Jonathan Lord, Portsmouth, Chris Musto, Hull, Janine Cairns, Southampton and Tom Barker, Rochester.
James MacBeth, Auto Windscreens' Managing Director, said: "We're rightly proud of our world-class technicians, and this is our way of rewarding the best of the best."
With a combined 78 years' experience between them, the finalists faced several challenges on the day and were judged on customer service, health and safety, day to day procedures and processes and high quality of workmanship.
James added: "Many people don't realise that with modern vehicles, and all the new technology they are now fitted with, there is a great deal more to fitting a new windscreen than there used to be.
It's not just a case of putting glass in a frame - the advanced driver-assisted systems kit (ADAS) now fitted to windscreens have to be recalibrated to make sure the vehicle continues to function safely.
This is a skilled job requiring significant training, and our unique Training Academy ensures our technicians skills' are constantly updated as technology and vehicles change and develop."