Ginetta G40 Cup Roving Reporter – Oulton Park
Thursday, 25 Apr 2019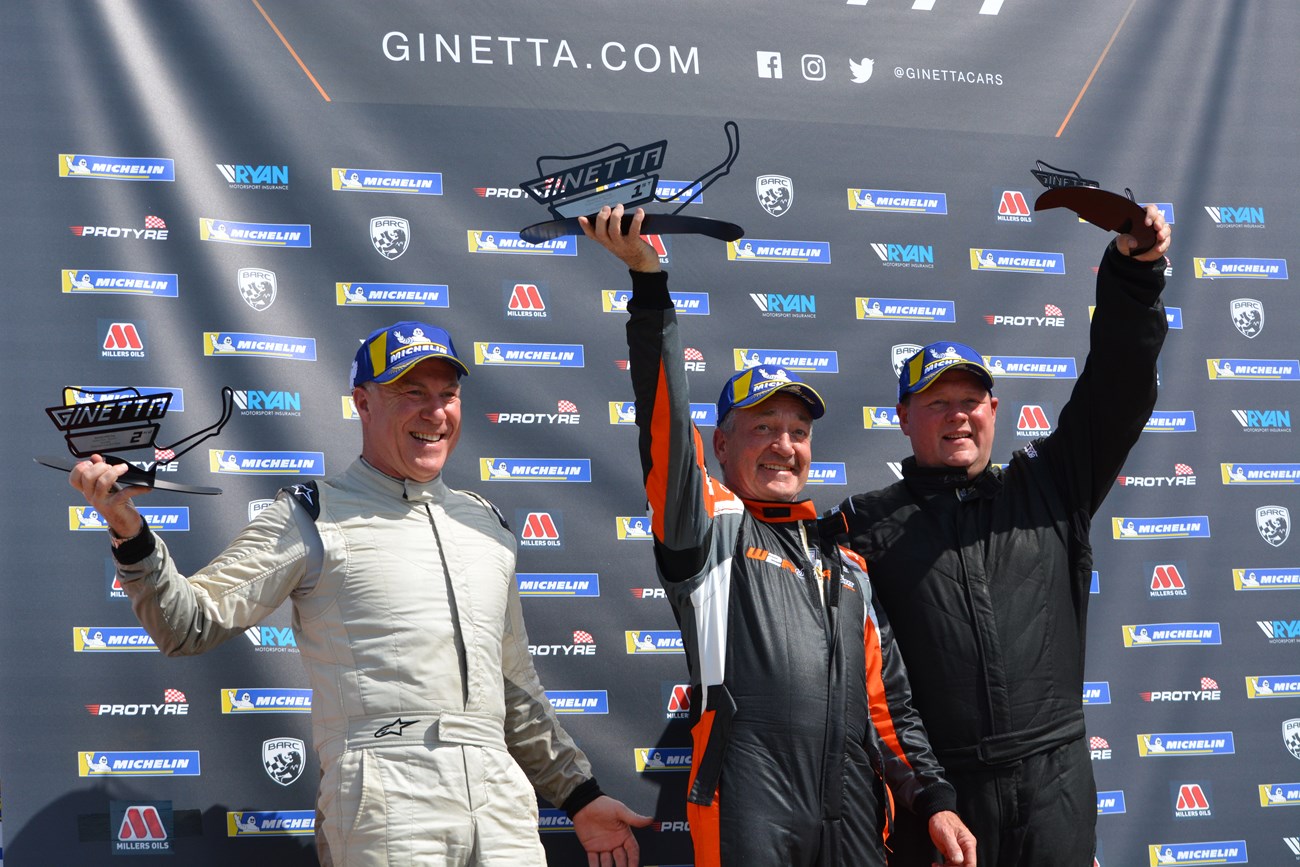 Shaun Atton, motorsport enthusiast and Auto Windscreens' Fleet Manager, turned roving reporter at Oulton Park for Martin Wills' Ginetta G40 Cup season debut…
"Martin had a cracking race weekend! He had his fair share of issues with the car's fuel system but nothing seemed to faze him.
Having qualified in second place in the Cup on Friday, he started in a strong position on Saturday. He led his class but an issue with the fuel system saw him struggle. Despite this, he still finished the first day of racing in second place, securing his first podium of the competition!
Racing resumed on Monday, with Easter Sunday giving everyone a chance to regroup. Unfortunately, the first race didn't quite go to plan though! Martin wasn't able to complete it. He started off great, sixth on the grid and moving rapidly up to third place at the first corner but his recurring fuel problem was back, resulting in him retiring on lap three. The Assetto Motorsport team stripped down the fuel system and fitted a new pump, managing to get Martin back on track for the third race. However, he had to start the back of the grid, but typically Martin was excited about this... he said he loved challenging everyone from the back and this showed! He had a slight spin on Old Hall Corner but recovered and battled his way to third in class. He actually had the fastest lap in the race too.
Martin finished the weekend on a high! It was a brilliant start to the season for him and I loved watching him. He's definitely been pegged as one to watch this year!"