Staff raise over £1,700 of 'gold bounty' for Ashgate Hospicecare at Pirate-themed Markerstudy Day!
Tuesday, 25 Sep 2018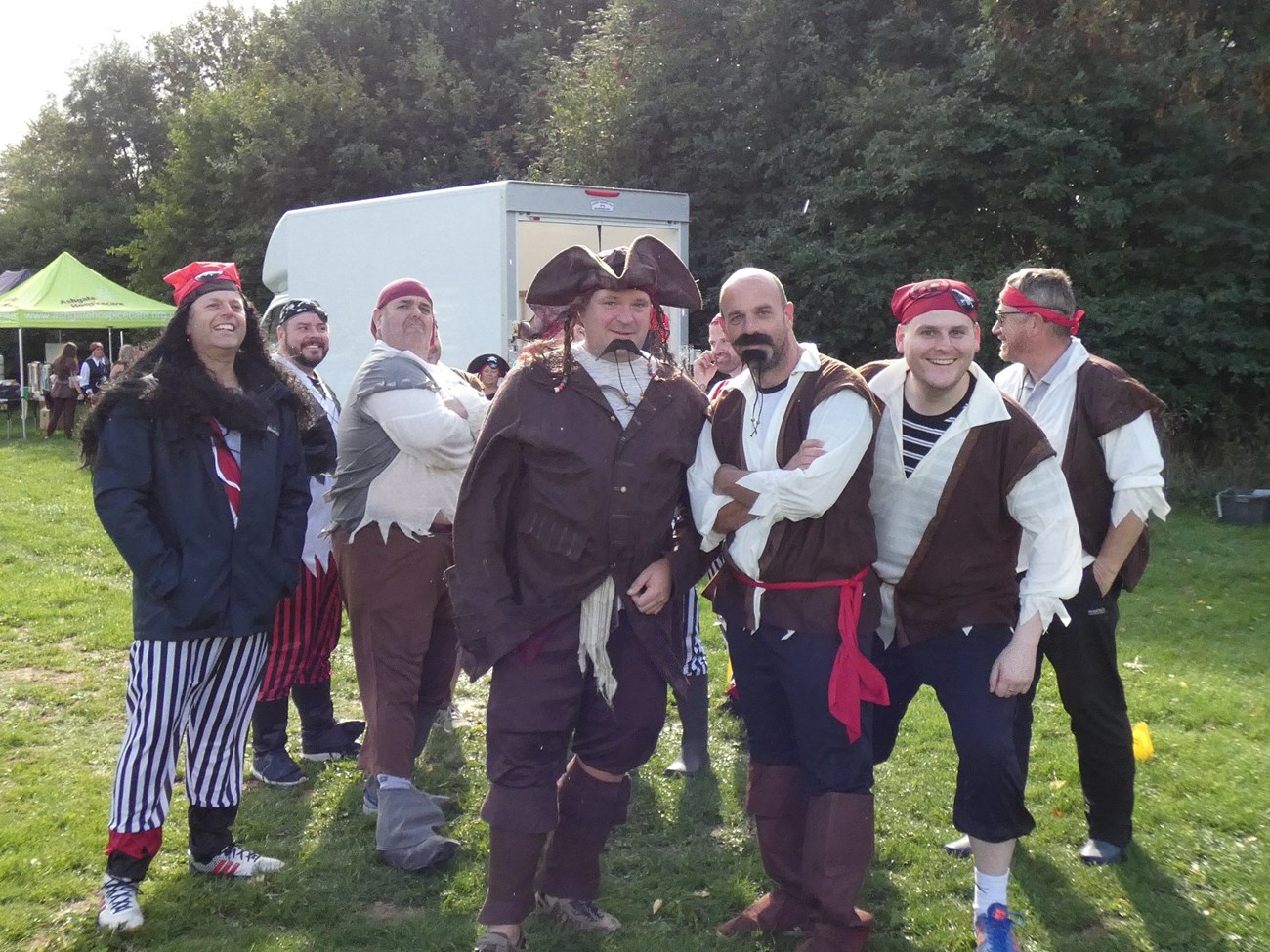 Known for 'putting the fun into insurance', Markerstudy Group celebrated its annual 'Markerstudy Day' on Friday with staff based in Chesterfield raising over £1,700 for Ashgate Hospicecare through a series of pirate-themed activities.  
'Swashbuckling' local staff from the Group, including Auto Windscreens' employees, donned pirate costumes and over 120  tackled 'It's a Knockout' challenges including 'walk the plank' and axe throwing!
Each team donated money to enter 'It's a Knockout' and the winning 'crew' was aptly named 'Surrender your Booty'. A number of other fundraising activities also took place on the day, including a raffle, cake sale, bingo, a lucky dip and a silent auction.
Staff in Chesterfield held this year's event in memory of Tracey Davis, who worked at Auto Windscreens before losing her battle against cancer at Ashgate Hospicecare in April.
Ashgate Hospicecare joined Markerstudy Group for the day, hosting a refreshment stand. Sarah Green, the charity's Community Fundraiser, commented: "The Charity event was a fantastic day. It was lovely to see staff being so enthusiastic and energetic despite the wet and chilly conditions, and providing such a warm welcome to the charity! We would like to extend a huge thank you to Markerstudy for their continuing support."
In addition to Chesterfield's fundraising efforts, thousands of Markerstudy Group employees across the country also joined the 'hearty' spirit of the day, raising money for various charities. Furthermore, 100 lucky employees won prizes including a two-night luxury break and £500 Red Letter Day voucher.
Lizzie Smith-Foreman, Director of Group Marketing and Communications for Markerstudy Group, said: "'It was great to see our 'shipmates' in Chesterfield putting the 'fun' into fundraising and raising an incredible amount for a charity at the heart of the local community. Our annual event is the perfect way to reward our staff for their hard work and raise money for good causes at the same time!"