Auto Windscreens' Steve Abrahams Named World's Best Technician
Tuesday, 2 Oct 2018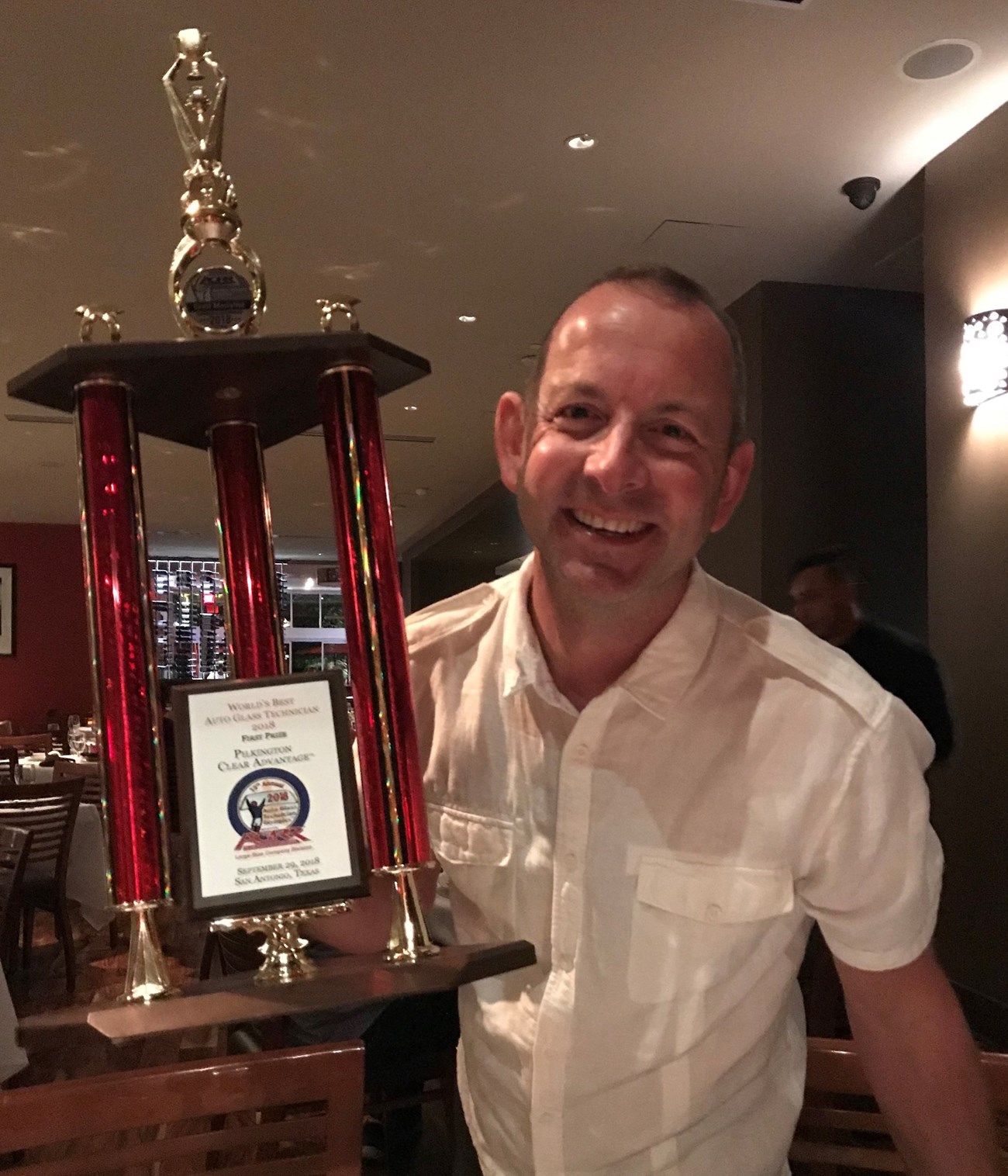 Auto Windscreens' technician, Steve Abrahams was named the world's best technician on Saturday in the Large Company division of the Pilkington Clear Advantage Auto Glass Technician Competition (AGTO). 
It is the first time a UK competitor has won at the contest, which takes place every year in America during Auto Glass Week and is deemed the 'Olympics' of the automotive glass industry. Steve came second in 2017 and third in 2016.
He commented: "I felt like I had unfinished business following last year and am absolutely over the moon to be bringing the winner's trophy back home to the UK. It was a nerve-racking experience but I'm beyond happy."
Steve, who won $5,000 as part of his accolade, is no stranger to award wins recognising his exceptional windscreen repair and replacement talents. Alongside his Auto Glass Week achievements, he was named Auto Windscreens' 'Clearly the Best' champion in 2016 and 2017. In 2012 he also won Gold at the last ever WorldSkills UK Master Fitter competition.
Rupert Armitage, Auto Windscreens' Managing Director, said: "It was an absolute pleasure to witness Steve in action and I'm ecstatic with how all three of our technicians performed at the event under intense pressure. They have all done us proud and expertly showcased our technical excellence on an international playing field."
Steve was joined in the AGTO final by Tom Barker, Auto Windscreens' current 'Clearly the Best' titleholder. Craig Richmond-Cole, another of the company's top technicians, also competed in the GlasWeld Windshield Repair Competition (WRO).