Auto Windscreens helps Barlow Pre School through crisp packet recycling scheme
Tuesday, 4 Jun 2019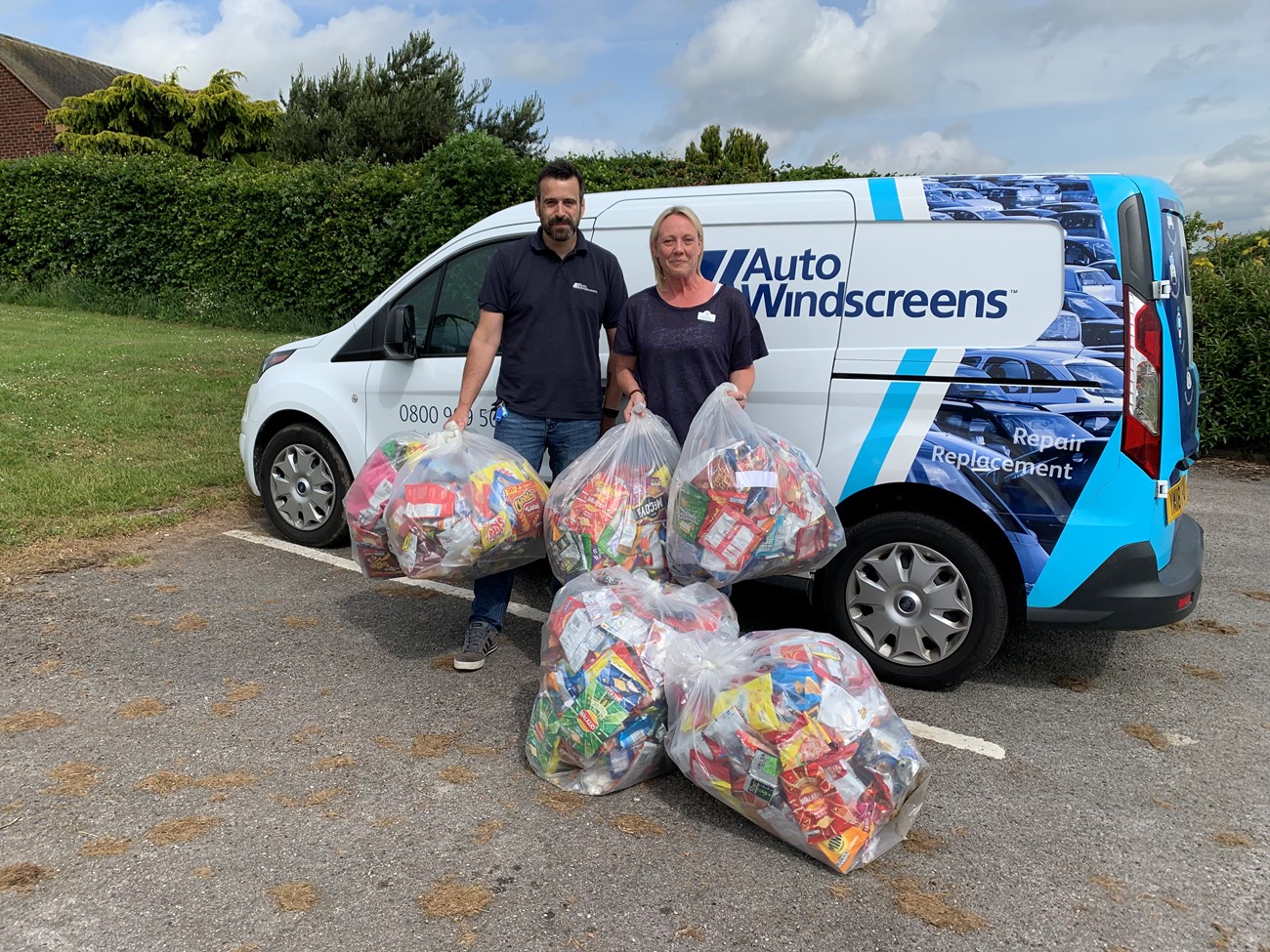 Staff at Auto Windscreens in Chesterfield have recycled more than 2,500 crisp packets since January.
Their eco-friendly efforts are part of The Crisp Packet Recycling Scheme, launched by Walkers in conjunction with TerraCycle in December to minimise rubbish sent to landfill.
Empty packets were delivered by the company this week to Barlow Pre School at Barlow Village Hall, Dronfield, which became a designated drop-off location in March and receives TerraCycle points through the initiative. Points collected will go towards buying new hedgerows and wildlife habitats, including bird boxes and bug houses, to enhance the preschool's forest school area and help teach children about the natural environment.
"As a company with a strong focus on limiting our environmental impact, we believe it's important to recycle our waste where possible and are proud to be supporting this scheme and Barlow Pre School," said Jon Browett, Auto Windscreens' Assistant Property and Facilities Manager. He added: "It's astonishing to see how many crisps we consume here but then we do have a large workforce – and we offer a variety of non-packaged snack items from our on-site café!"
Barlow Pre School is keen to see more local businesses join the initiative, with Auto Windscreens being among the first on-board.
Susan Turner, Manager and Forest School Leader at Barlow Pre School, remarked: "We joined the scheme as we thought it would be a great way to get the children engaged with and understand the importance of recycling. Many children bring in packed lunches when they attend our preschool and crisps packets generate the highest amount of rubbish."
She added: "We've had great support from parents, local companies and the wider community with this endeavour and hope to see more organisations donating their empty packets."