Auto Windscreens Leads the Way on ADAS with Automotive Connecting Conference
Tuesday, 5 Feb 2019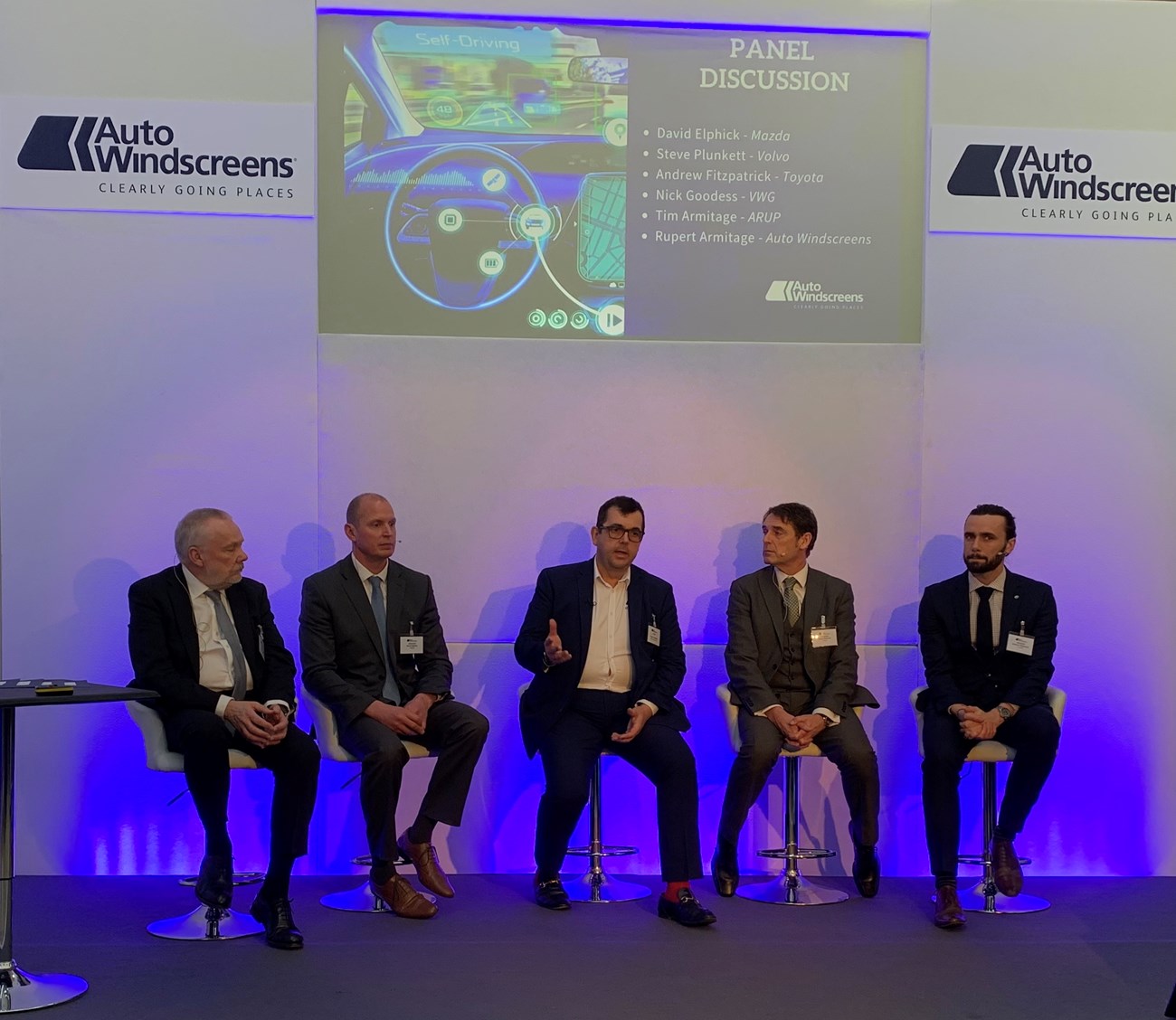 Auto Windscreens, joined by world-leading vehicle manufacturers (VMs), led the way in tackling ADAS recalibrations in the aftermarket at its Automotive Connecting Conference last week (Wednesday 30 January). Executives from Mazda, Toyota, Volvo and Volkswagen Group addressed delegates, covering major advancements in assisted and automated technology and discussing concerns from fleets and insurers around what these mean to vehicle repairs.
Held at the company's newly opened Distribution Centre in Oxford – the second largest in its network – speakers also illustrated the vastly differing rates at which VMs are proceeding with ADAS and detailed the importance of correct recalibration to ensure driver safety.
Rupert Armitage, Auto Windscreens' Managing Director, commented: "The conference provided a highly successful forum for discussions on ADAS and autonomous driving and importantly raised the need for safe recalibrations. VMs demonstrated the markedly different technologies in their vehicles and how recalibration requirements are not uniformed, dispelling the myth that a one-size-fits-all approach to recalibration is feasible."
Mazda's Parts and Accessories Sales Manager, Dave Elphick talked of only being able to guarantee ADAS systems if vehicles have the same parts as they did when they left the factory in Hiroshima. Other manufacturers have previously made similar statements. 
Nick Goodess, Volkswagen Group's Paint and Body Technical Trainer, also commented on the 'element of risk' potentially being increased if a vehicle is recalibrated on a driveway, rather than in precise workshop conditions. He explained that an uneven surface could result in a 30m error in distance estimates, impacting the functionality of ADAS. Additionally, he outlined prerequisites for successful calibration, including correct tyre pressure, full fuel tank, vehicle fully unloaded and air suspension at normal level and in jacking mode. 
Auto Windscreens only uses OEM windscreens on vehicles with ADAS and continues to pioneer the only UK solution that works exclusively with VMs for all recalibrations. This means exact manufacturer recalibration methods, equipment and software are used, guaranteeing driver safety and protecting manufacturer vehicle warranties. It also creates a consistent and efficient journey for every customer, regardless of their vehicle make or model.
Rupert added: "While legislation for autonomous vehicles is still some way off, the Law Commission's Preliminary Consultation Paper states insurers will be liable for accident damage, which can then be reclaimed from other parties, such as VMs. The question I posed to attendees is, will a VM reject paying such a claim now on a vehicle with ADAS if non-OEM parts are used and recalibration is done with unapproved equipment?"
Tim Armitage, an Associate Director of Arup's Advanced Digital Engineering Group, also touched upon legislation during his session on 'Introducing Driverless Cars to UK Roads'. He outlined the collaborative UK Autodrive project, which examined the impact of autonomous and connected vehicles in urban environments through live testing. It has been 'highly successful' but Tim maintained there is still much to be addressed to enable SAE Level 5 vehicles to be developed and introduced.
Supporting partners to keep pace with such vehicle technology advancements, the conference closed with a preview of a new online ADAS portal developed by Auto Windscreens and designed to be the 'go-to' resource for information on assisted and self-driving vehicle technologies.
Rupert concluded: "It is important that our partners can make informed decisions about ADAS and next generation vehicles. The portal will aid them in doing this by providing focussed news, updates and information in one place. Fleets can use it to better understand their vehicles and we hope underwriters will be able to develop products that truly reflect each vehicle's posed risk."